Meet Pierre Desir, the Best Cornerback in the 2014 NFL Draft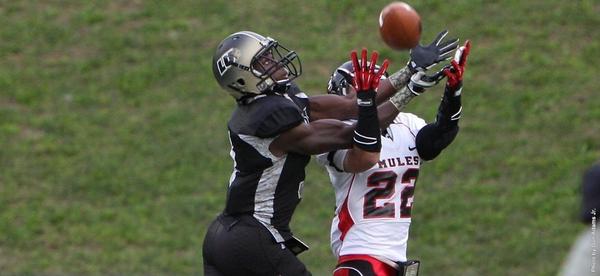 If the name Pierre Desir doesn't ring a bell, don't worry, a lot of people have never even heard of Desir before. It's a true shame, however, that not many people have heard of this guy before. Especially considering just how talented he is; he's so talented in fact, he's easily the best cornerback in the 2014 NFL Draft. While guys like Darqueze Dennard and Bradley Roby garner the most attention, Desir is far superior to both of those players.
Playing at Lindenwood Univeristy, the fact Desir was able to receive a Senior Bowl invite really speaks to the amount of talent he has. And once he showed up at the Senior Bowl, Desir certainly proved to both scouts and analysts alike just how good he can be.
It also doesn't hurt that Desir has fantastic size for a corner at 6'1″, and with many NFL teams looking to replicate the Seattle Seahawks success in the secondary by drafting big corners, Desir is a great option for any team in need of a corner. He has the potential to be quite the ball-hawk at the NFL level, and throw in the fact he has the speed to keep up with even the fastest receivers, Desir is the total package at corner.
While Pierre Desir might not be the most easily recognizable name in the 2014 NFL Draft, the fact is, he is easily the best player at his position. Desir will be able to make the tough adjustment from college to the NFL, and it's only a matter of time before we're all buzzing about Desir on Sundays.
(2915 Views)
Young sportswriter sharing my opinions with the world.
Latest posts by Chris Ross (see all)